Product Description
1. VVDI Mini key tool can generate and copy the remote & chip by working together with the mobile phone.
2. Support normal ID48 transponder.
3. Support list (parts of example): Volkswagen, Honda, Cadillac, Fiat, Volvo,Greatwall, Zhonghua etc.
4. Get Free 1 Year Token for 96 bit ID48 Copy (1 Token Each Day)
5. Send Free Toyota H Chip Activation Authorization
VVDI MINI KEY TOOL
Download Xhorse VVDI Mini Key Tool User Manual

Highlights:

1. Small but powerful and professional
2. Timesaving: run fast (1 second to turn on/off the machine, recognize chips/frequency)
3. With Free 96bit 48-Clone function, and you can have 1 free token each day for one year. After one year, you can use points to change for tokens too.
4. Languages available: English, Spanish, French, Italian, Thai, Polish, Portuguese, Korean, Hindi Hebrew, Indonesian, Chinese
You can change any language yourself.




Pros and Cons:

Pros:
The mini key tool is small, light and portable
It's easy to update app. Most update can be done on the application
Works as other app produced in the current mobile Internet era
Starts and runs very fast: (20 seconds to test frequency)

Cons:
Power and network are required.
If there is power or network connection, you can do nothing with the key tool

Firmware Update:

Method 1: update on a mobile (iOS or Android)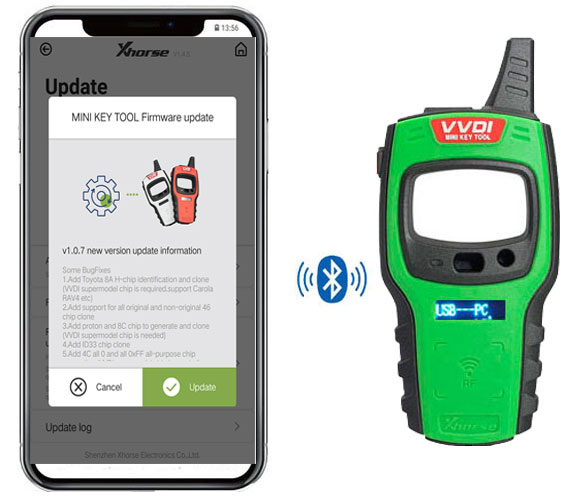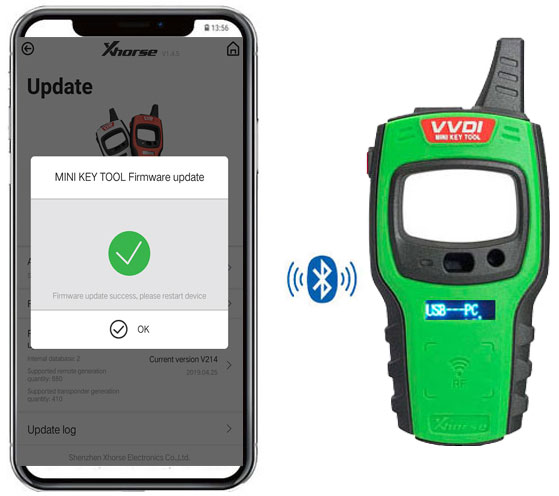 Method 2: Database Update: (via a PC or mobile phone)
update on a PC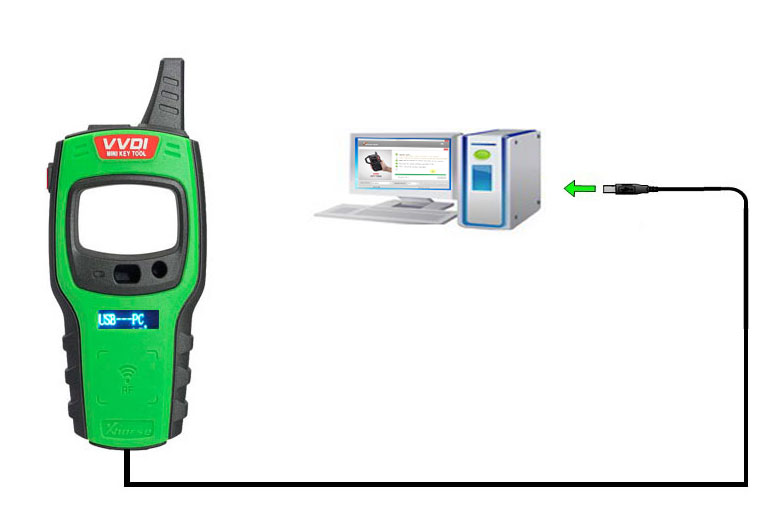 Function authorization:

Main Functions:

Remote Clone
Remote Generation
Garage Remote Generation
Transponder Clone
Generate Transponder
Frequency Test
Remote Renew
IC/ID Clone
Special Functions




1. Transponder Editing &Cloning
Detect most immobilizer transponder edit and clone common transponder in the market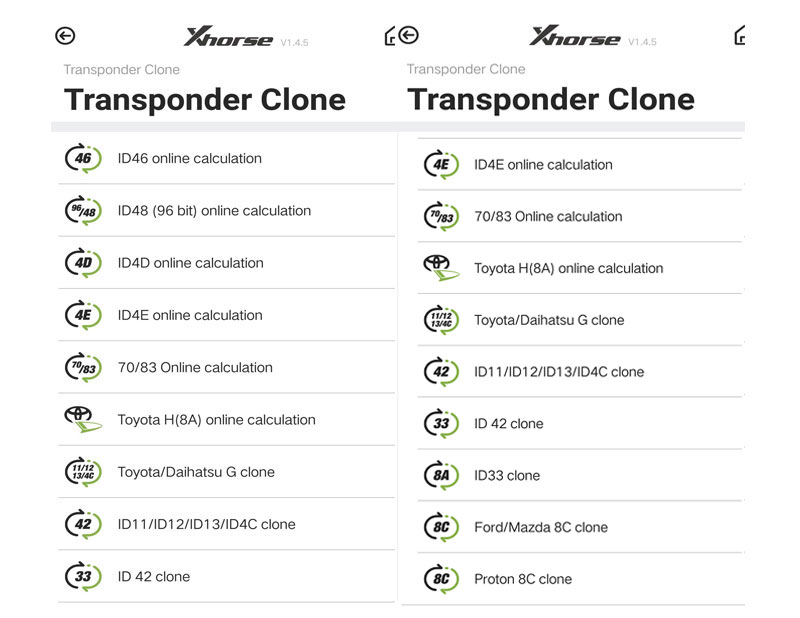 Note: the mini key tool can copy 48 96 bit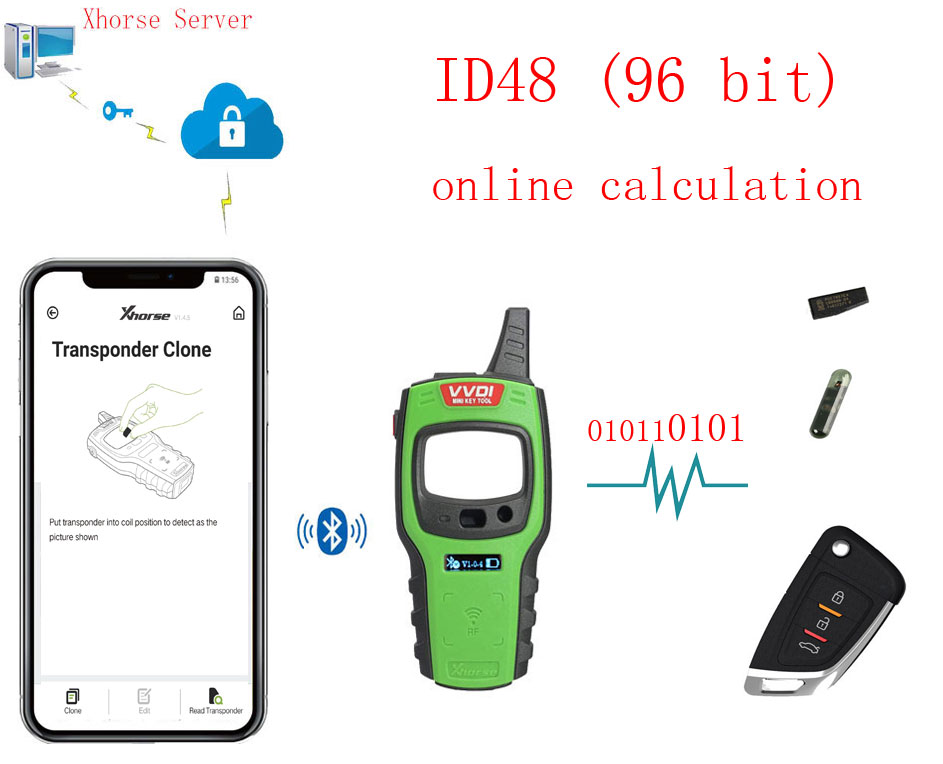 2. Transponder Generation
Support TP transponder & parts of special transponder more than 850 car models, reduce the stock of transponders efficiently.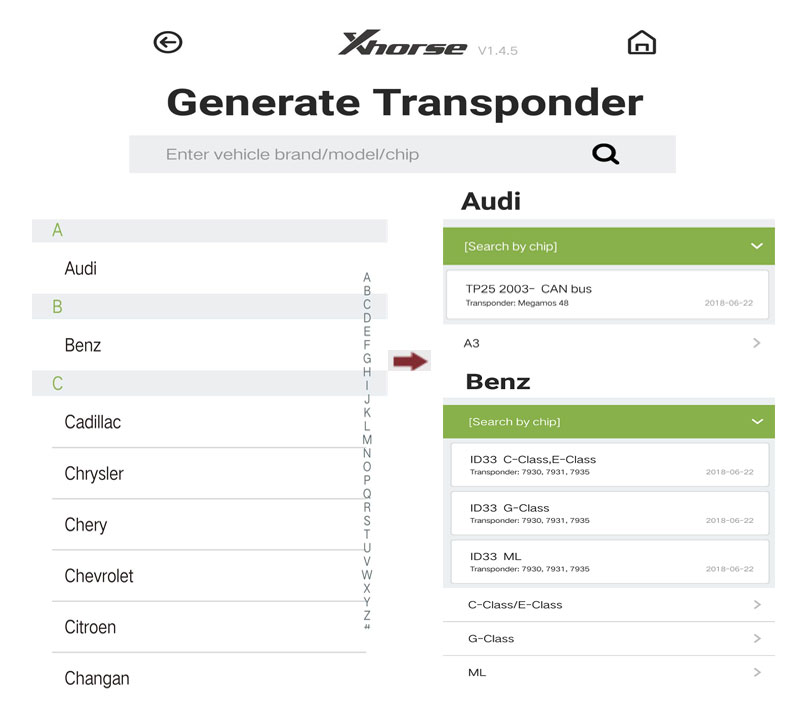 3. Remote Cloning

1. Support remote generation, smart key generation for ever 200 car brands, nearly 6000 remotes
2. HCS/Fixed code clone, non-HCS rolling code cloning, fixed code editing
3. PT22XX, LX918, 3. HT6P20, VD5026, AX5326, HT12X fixed code editing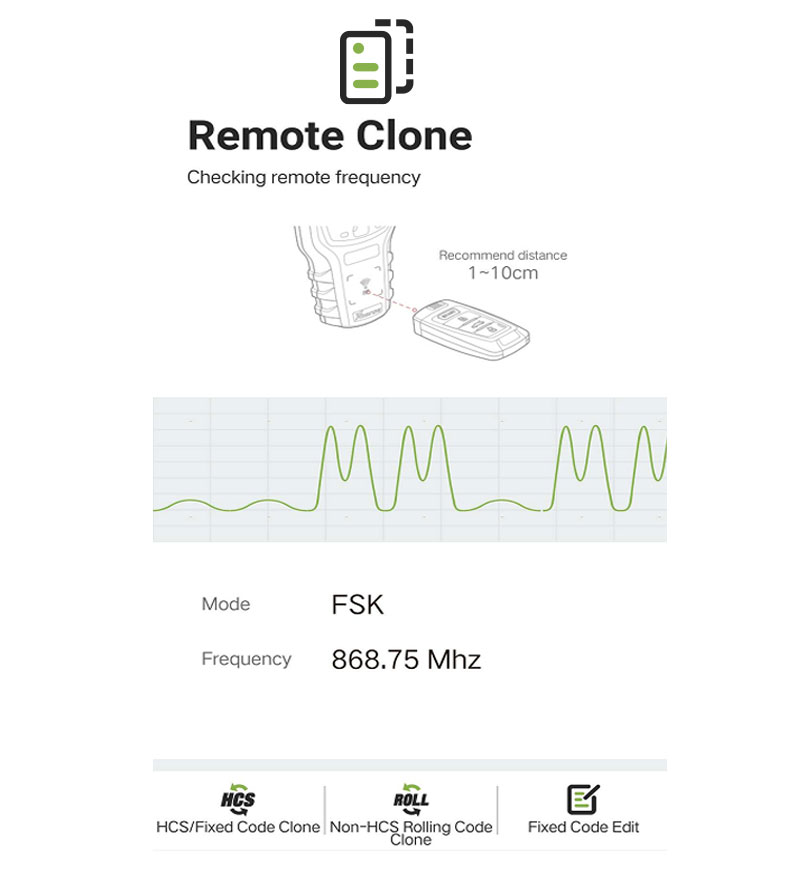 4. Garage Remote Generation
Mini Key tool performs a function of generating garage remote for over 100 garage door brands worldwide. There is no need to purchase other devices for the function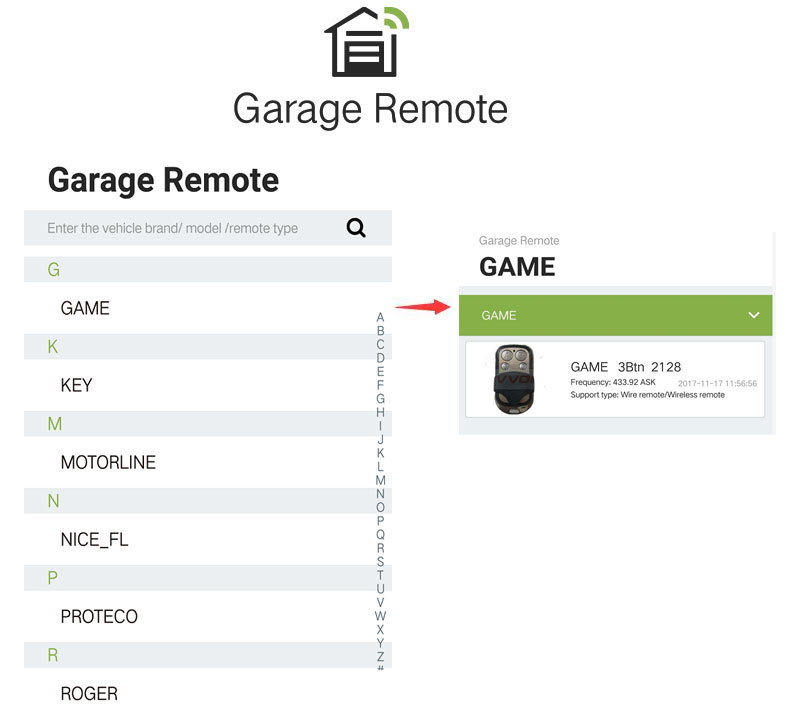 5. Remote Generation
Support 128 brands, over 2000 vehicle models. Generate more abundant and thorough key pictures, transponder types, key blanks and remote matching data.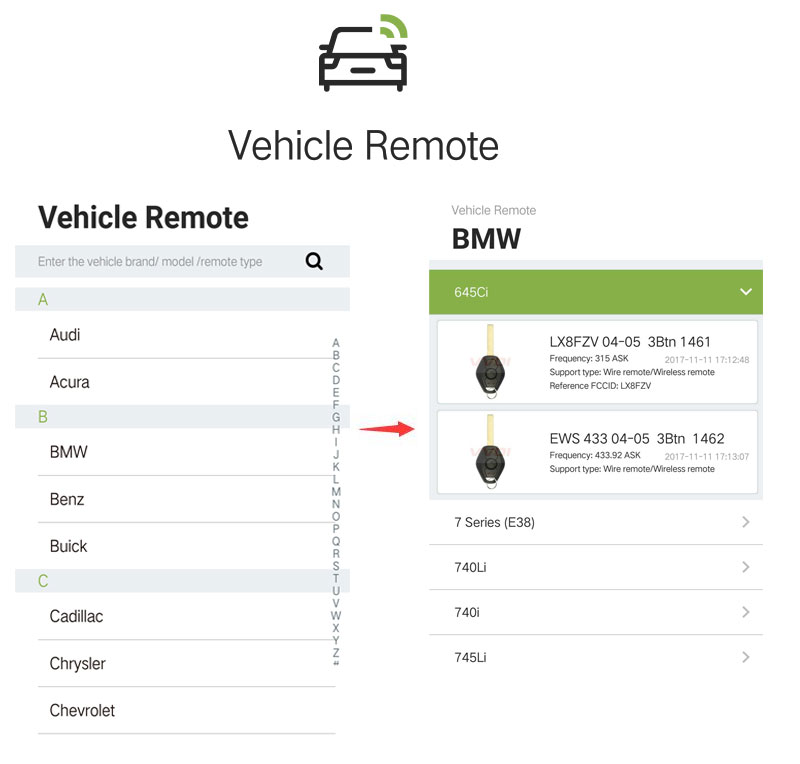 6. Frequency Test
Support the power test within the range of 300-450MHz.

7. Toyota H transponder
Activate Toyota H transponder generation function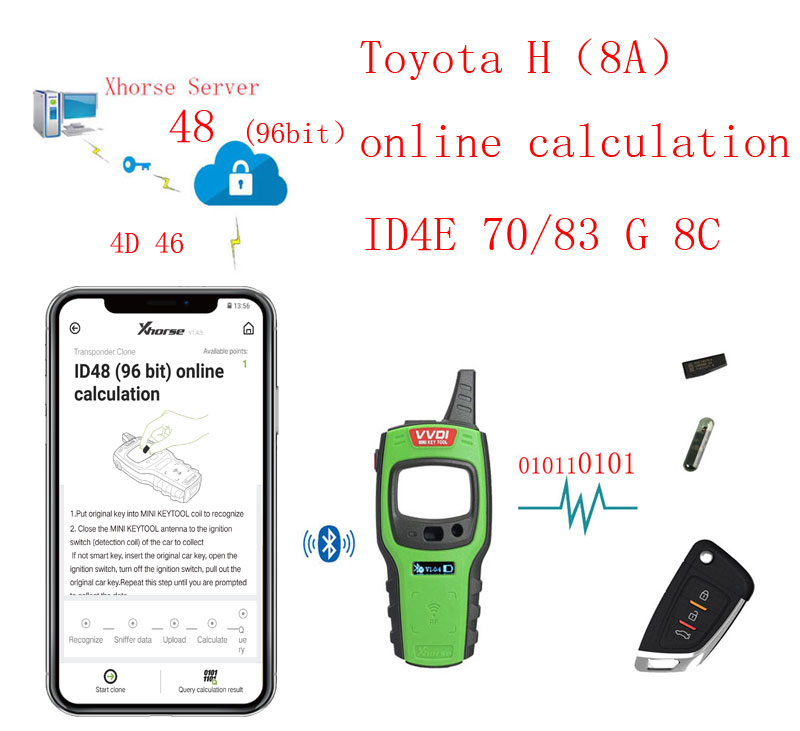 8. Special Functions:

1. Unlock Toyota smart keys
2. ID63 to ID83
3. Special 4D to 4C
4. Detect remote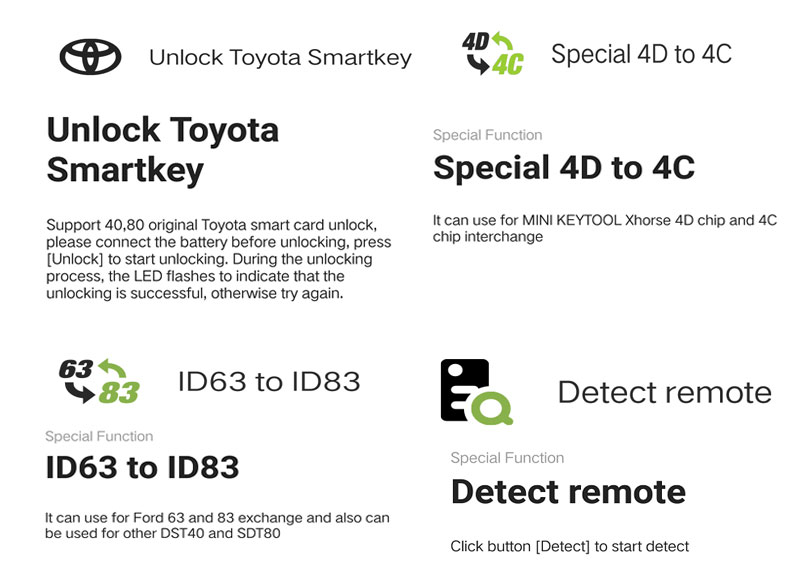 5. Set type of vvdi super chip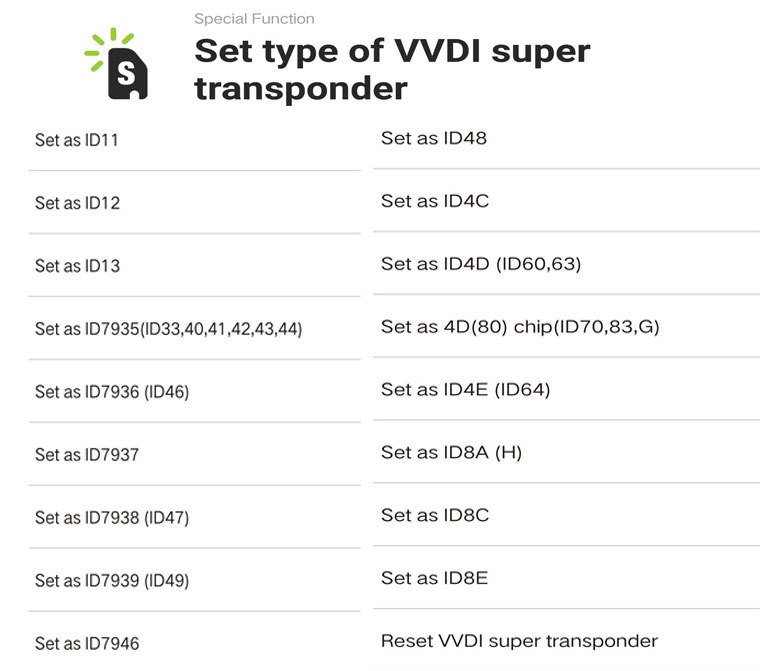 VVDI Mini Keytool FULL Authorization:

AI - Car remote type Already activated
AI - Key blade type Already activated
AI - PIN code Already activated
Remote - Vehicle remote Already activated
Remote - Garage remote Already activated
Remote -Proximity remote Already activated
Generate transponder - 7935/ 46/ 4D/ 48/ 8C Already activated
Generate transponder -Toyota H (8A) Already activated
Transponder clone - ID48 (96 bits) Already activated
Transponder clone - ID46 Already activated
Transponder clone - ID4D Already activated
Transponder clone - ID4E Already activated
Transponder clone - ID70/ 83 Already activated
Transponder clone - ID11/ 12/ 13/ 4C/ 8C Already activated
Transponder clone - Toyota/ Daihatsu G Already activated
Transponder clone - Toyota H (8A) Already activated
Transponder clone - ID33 /42 Already activated
Transponder edit - 11/12/13/4C Already activated
Transponder edit - 46/ 47/ 48/ 4D/ 4E Already activated
Remote clone - Fix code Already activated
Remote clone - Rolling code Already activated
Remote clone - make new Already activated
Detect remote frequence Already activated
Set type of VVDI super transponder Already activated
VVDI Special TP Already activated
Special 4D to 4C Already activated
Unlock Toyota smartkey Already activated
ID63 to ID83 Already activated
Hyundai/ KIA PIN code Already activated
Copy BYD smart key Already activated
Detect ignition coil signal Already activated
Online technical support Already activated
Technical center Already activated
Video center Already activated
History Already activated

Transponder list: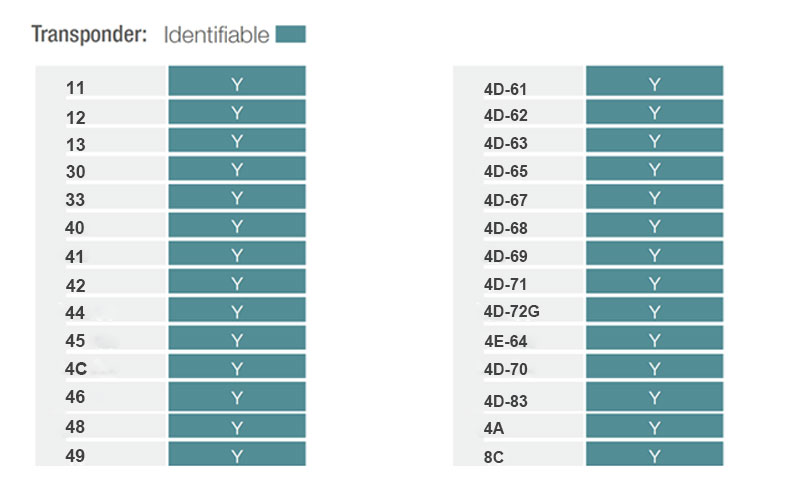 How to combine VVDI MINI KEY TOOL/DOLPHIN/KEY TOOL?

Login Xhorse APP, connect device by Bluetooth, enter'Device & History'to combine device.

Parameters:

Extra Power: 5V/1A
Usage Time: ≥10 Hour
Product Size: 108x194x28mm
Weight: 229g
Charge Current: 1A
Battery Capacity: 150mAh
Power: 600mW
Battery Voltage: 3.6-4.2V

Package:

1pc x VVDI Mini Key Tool Device
1pc x Remote Programming Cable
1pc x USB cable
1pc x User Guide
---
Good to know:

1. VVDI Mini Key tool VS VVDI KEY TOOL:

Similarities:
VVDI mini key tool and VVDI KEYTOOL are the same in the aspect of remote and chip generation & copy.

Differences:
1. VVDI KEY TOOL can work alone. It can separately complete all functions except the online function such as 46 4D offline copy,
and perform online functions by connecting to the phone.

KEY TOOL has more functions than vvdi mini key tool such as remote renew functions.
VVDI key tool supports Bluetooth.
VVDI key tool comes with a battery of big capacity

2. VVDI mini key tool comes with no battery and no Bluetooth. Only after connecting to the phone can it works fine.

2. The reason why VVDI Mini keytool is rolled out

There is no buttons and screen on the mini keytool (a mini display for frequency test)
All must be done via the mobile and connected by Bluetooth
All data of remote generation is stored in the mobile application
That is, the mobile provides storage space and screen for vvdi mini key tool
It can save a lot of money and engergy in hardware design
(hardware: the handheld machine, built-in battery, Bluetooth and buttons
main board: chips for calculation and data storage)
So you can get the mini key tool at a better price, 100 usd cheaper than vvdi key tool

All calculation or operation like chip copy is done via the server
Then transfer to your mobile by the Internet

So, the vvdi mini key tool actually is a tool for data read and write
The 30 Best Sellers of 2021, Engineer Highly Recommended!
Autel IM508+XP400 Pro Same Immo Function As IM608 Pro
Any questions, please don't hesitate to contact us:
Email:
sales@CarDiagTool.co.uk
Skype: cardiag.co.uk
Whatsapp: +86 15002705698
Scan QR Code to Order By Mobile Phone
Shipping Method & Delivery:

UK/EU Warehouse Shipping:
3-5 working days. Fast Delivery No Tax.
EU Check:
Ship from EU
UK Check:
Ship from UK
DHL Shipping:
5-7 working days, you need pay some tax to your customs. Usually we declare a lower price on DHL invoice to help with customs clearance. If your address belongs to remote area, customer will need to pay remote handling cost. Please remember to leave message if you have any special requirement.
Yanwen Express:
10-15 working days. No Tax or remote cost for European Countries.
Yodel/Royal Mail:
Just for United Kingdom. No Tax, and the delivery is about 7-10 days.
Standard Post:
The delivery is about 15-20 days, no tax. Order under $150 normally with default shipping Standard Post, customers can tick for Express Shipping Service to ship by DHL.
---
Warranty Item:
Almost all item has one year warranty.
We also offer free fix to almost item we sold within one year, free repair. Man-made damage need pay.
We not offer warranty on keys,cables,adapter,online sent software ,please notice it.