Product Description
Iprog+ Pro car key programmer,it can also support Airbag,carradio,dpf off, ECU,IMMO KEY, MIL TO KM, PINABS,PINCODE SMATRA3,PINCODE SENSOR SPEED LIMIT,ODO Adjust,EEPROM,MCUAtmel,Fujutsu,Microchip,Motorola, Motorola912EN,NECV850,BLR,CAN,CRC-Cript,ibutton,sd-unlocker,test.Supports vehicles till year 2019.The UARTBDM adapter is for reading NEC and for Motorola wiring.
Newest Iprog+ Iprog Pro Programmer Support IMMO + Mileage Correction + Airbag Reset till the year 2019 Replace Carprog/Tango/Digiprog
Top 4 Reasons to Get Iprog+ Programmer:
1. Functions including airbag, dashboard, car radio, ecu, eeprom, immo, mcu.
and more special functions like dpf off, MIL to KM, PINABS, PINCODE SMATRA3,PINCODE SENSOR SPEED LIMIT,ODO Adjust, Fujutsu, Microchip, Motorola, Motorola912EN, NECV850, BLR, CAN,CRC_Cript, ibutton, sd_unlocker,test etc.
2. Reasonable price
3. IProg+ is designed to work in the operating systems of the Windows family,The following versions are supported :
Windows xp
Windows vista
Windows 7
Windows 8
4. Newest Version : V87
Download Link: https://mega.nz/file/34M2QBhQ#8uSADnxo0_Kasmx-KmIetNpj-NSTwjhrGWXlrz13VxQ
The best programmer Iprog+ Pro is designed to work with automotive microelectronics:
✔Work with odometers on OBDII connector
✔Work with odometers on the table through adapters
✔Work with multimedia unlocking the tape recorder
✔Work with keys (IMMO, Transponders), copying, preparation, unlocking
✔Work with IMMO-Key Auto dumps
✔Work with the airbag computer, deleting crash data
✔Transfer readings from miles to km
✔Read and write processors and its used in cars
✔Removing the particulate filter in the dump
✔Working with keys to the intercom
✔Read Pin code from dump (some brands)
Control board number, + scripts full Base number. Ability to update!
All adapters are tested for performance!
Iprog+ Programmer Software Display:


Functions:
1. Airbag:
Read and erase crash to some cars
Read and erase DTC
Repair CFG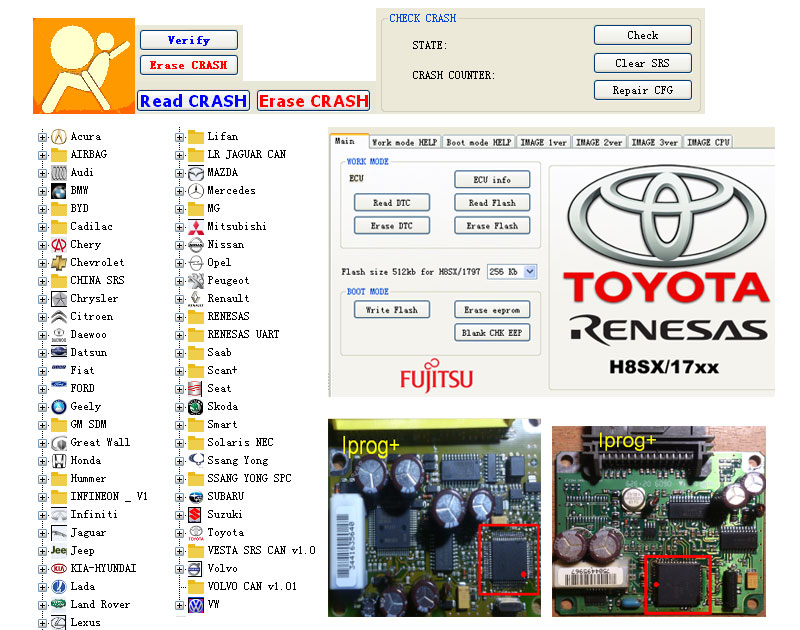 2. Dashboard:
Read km
Write a new km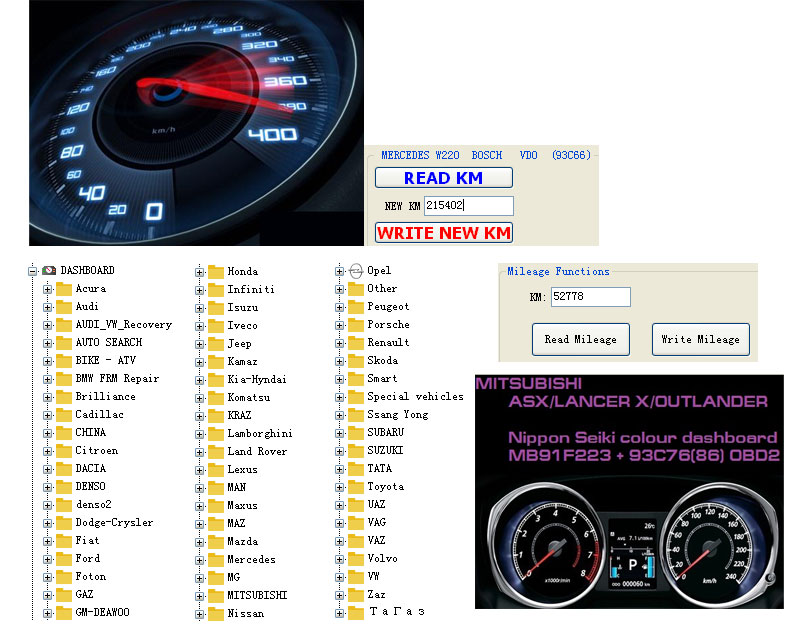 3. Car Radio & ECU:
Car Radio:
Read and erase info
Reset count
ECU:
Immo OFF
DPF off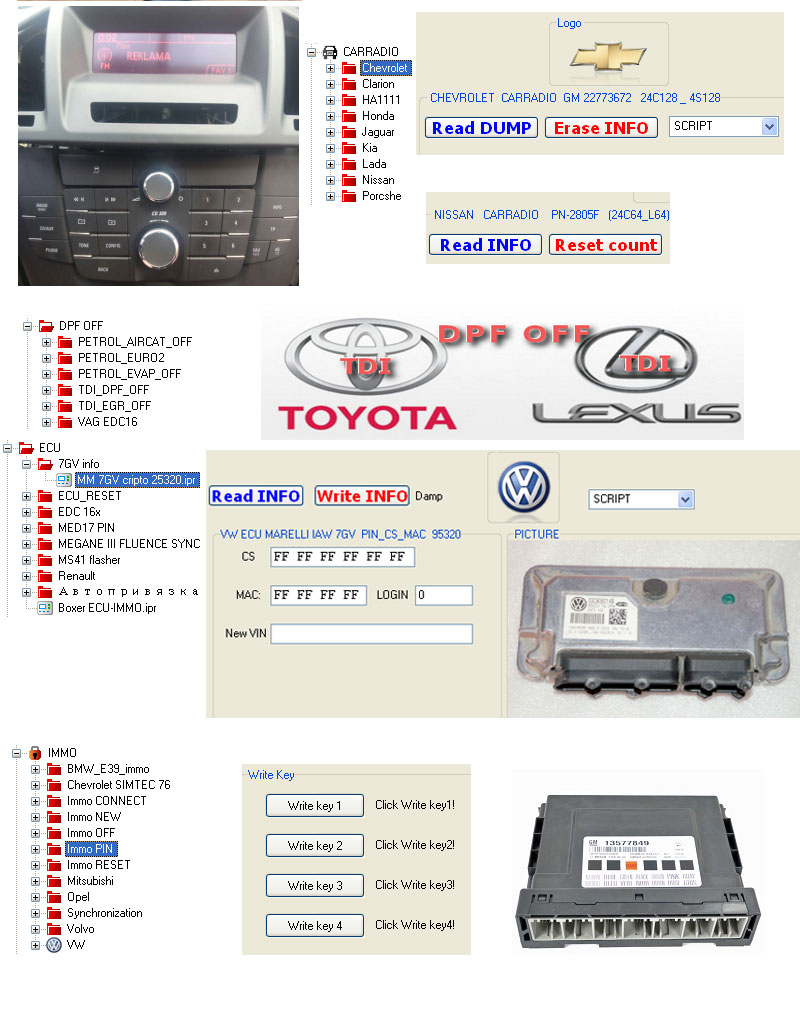 4. Eeprom:
Read/write/erase eeprom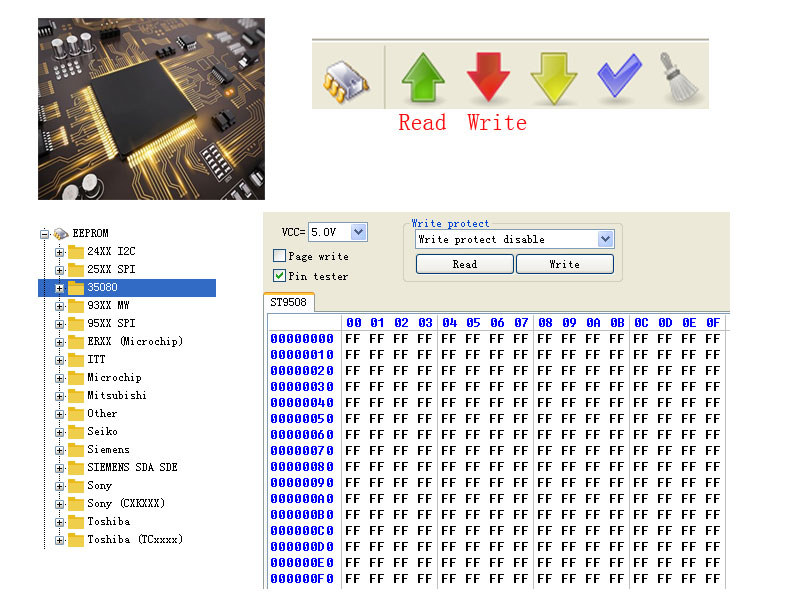 5. Immo:
Program and copy chips for cars and truck
Unlock keys
Cover Toyota smart keys: reset key prepare
Write a key by immo dump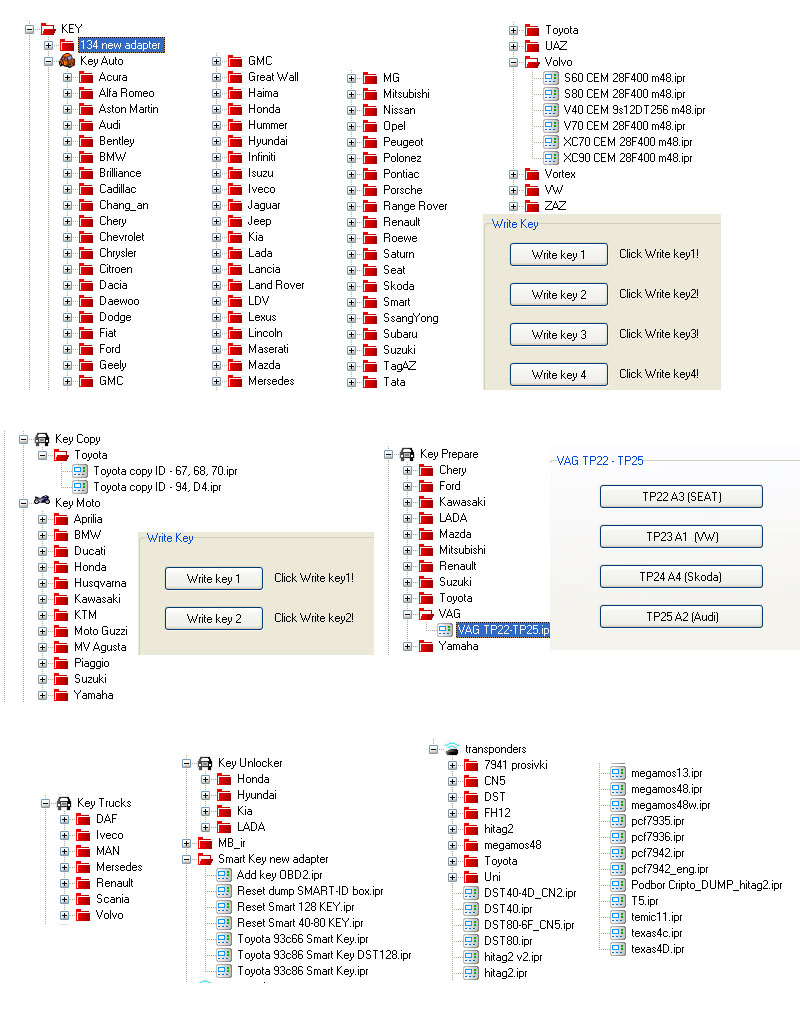 6. Mcu:
Read and write chips
Cover chips Atmel, Fujitsu and microchips Motorola, NEC v850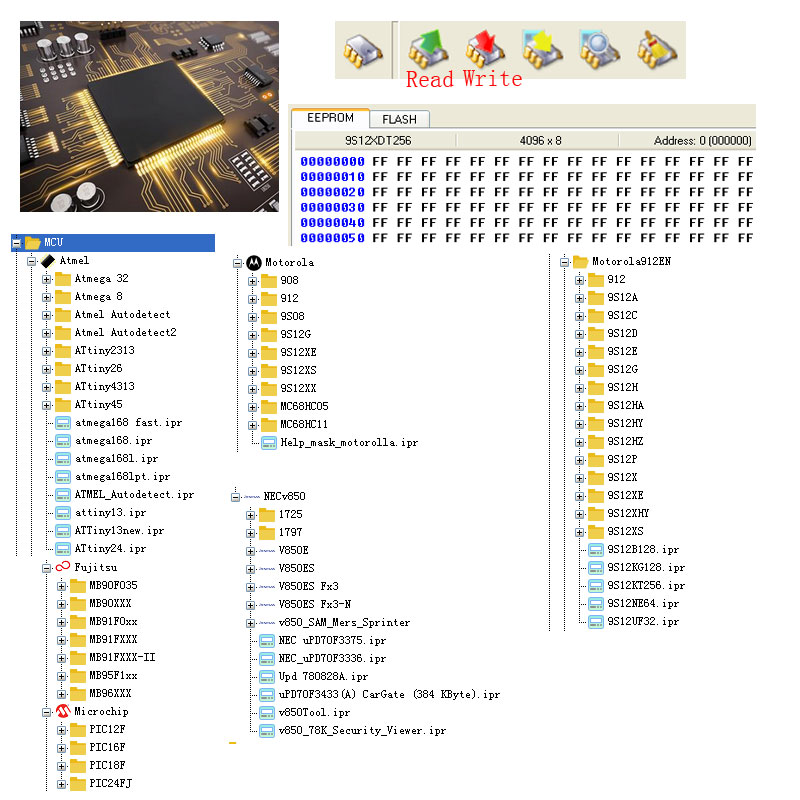 7. Special functions:
Mile to km
Pincode from dump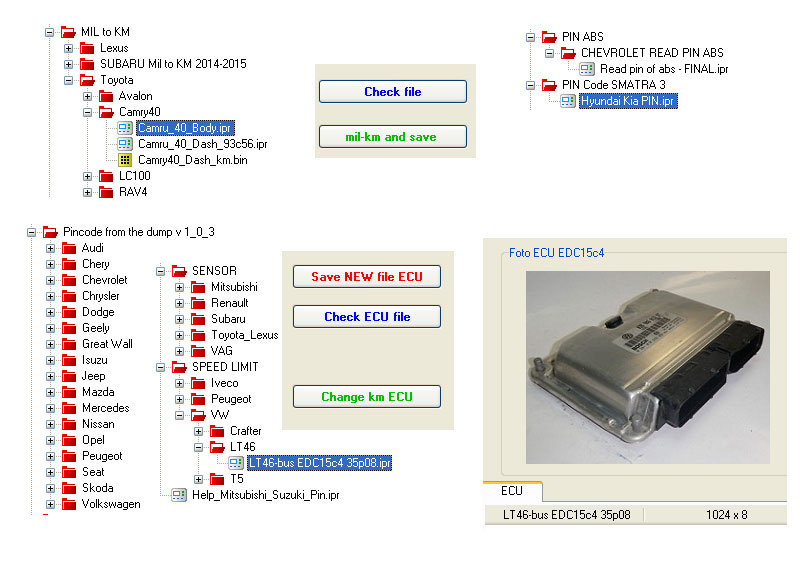 Connection: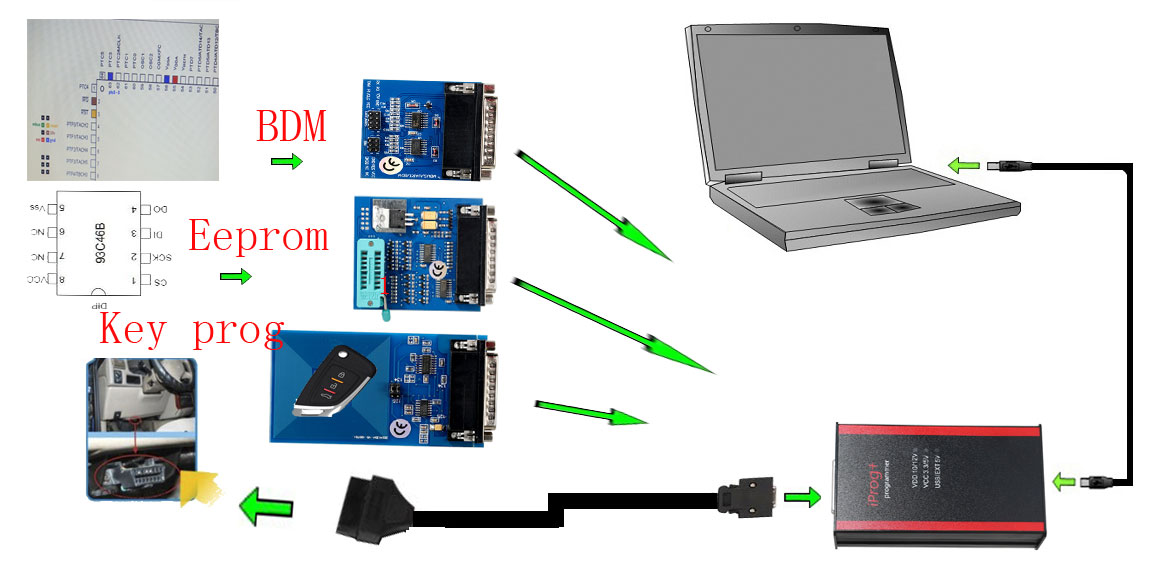 Package Including:
1pc x iprog+ Main Unit
1pc x IR MB adapter
1pc x RFID 125+134 adapter
1pc x Eeprom adapter
1pc x UARTBDM adapter
1pc x CAN adapter
1pc x K line adapter
1pc x Welding Line
1pc x OBD Cable
1pc x USB Cable
1pc x CD
2022 Hottest ECU Programmer PCMTuner
Autel IM508+XP400 Pro Same Immo Function As IM608 Pro
Any questions, please don't hesitate to contact us:
Email:
sales@CarDiagTool.co.uk
Skype: cardiag.co.uk
Whatsapp: +86 15002705698
Scan QR Code to Order By Mobile Phone
Shipping Method & Delivery:

UK/EU Warehouse Shipping:
3-5 working days. Fast Delivery No Tax.
EU Check:
Ship from EU
UK Check:
Ship from UK
DHL Shipping:
5-7 working days, you need pay some tax to your customs. Usually we declare a lower price on DHL invoice to help with customs clearance. If your address belongs to remote area, customer will need to pay remote handling cost. Please remember to leave message if you have any special requirement.
Yanwen Express:
10-15 working days. No Tax or remote cost for European Countries.
Yodel/Royal Mail:
Just for United Kingdom. No Tax, and the delivery is about 7-10 days.
Standard Post:
The delivery is about 15-20 days, no tax. Order under $150 normally with default shipping Standard Post, customers can tick for Express Shipping Service to ship by DHL.
---
Warranty Item:
Almost all item has one year warranty.
We also offer free fix to almost item we sold within one year, free repair. Man-made damage need pay.
We not offer warranty on keys,cables,adapter,online sent software ,please notice it.